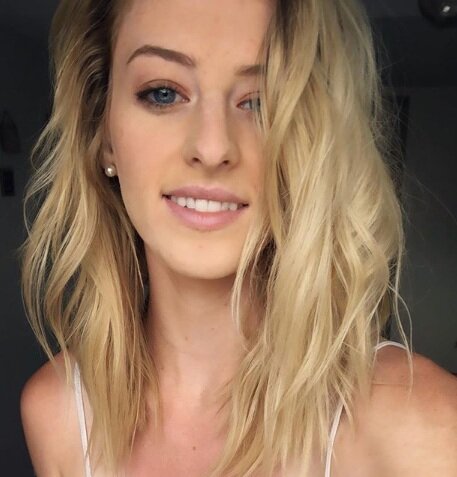 My name is Kelsey and I am dedicated to making you happy. I am a 5 year seasoned stylist who specializes in balayage (hair painting), natural color, and corrections. If you have any questions, please ask! I'm here for you.
a little about me…
Hello! I am the sole owner and stylist of Desert Chic Salon, officially renamed in 2019 (previously Let Your Hair Down). Desert Chic has been a dream that's been waiting to have breath for many years now. I am beyond excited to bring this new experience to the incredible community that is Albuquerque. Being originally from New Mexico I can feel the draw that our mountains have but really, it's the people. I've been lucky enough to be serving it's people as a stylist for 5 years now (scroll down for credentials). I began my journey in a boutique salon in downtown Albuquerque which helped to fuel my love for the natural roots that are New Mexico. It is very important to me that I am able to achieve your goals and bring out your personality through your hair while giving you healthy hair to work with (because everything is easier with happy locks). It is important to have beautiful hair, yes, but it's more important to have HEALTHY hair. This passion led me to Sola Salons where we opened Let Your Hair Down in order to better serve our clients and friends. At sola we were able to stock handpicked products that support healthier hair both through color and take homes. After three years together, Coral and I were finally comfortable enough to begin our own journeys' and I'm finally able to bring you Desert Chic; a community love child. I hope to help foster connections between people and businesses more so in the coming future as well as bring you closer to a happier, more "you" looking version of yourself.
the important things
you

balance

the blend

healthy hair

lighter environmental footprint

&

great products that support all our hard work
Product choice is always difficult, especially considering just how much is out there! Luckily, I've dedicated a lot of time choosing products that not only work but are also safe for your hair, scalp, and to breathe. It's hard enough trying to stay healthy without your hair products killing you. I primarily use Goldwell color, along with a few other brands depending on what we are doing, which has many wonderful people dedicated to bringing you coloring options that keep your hair healthy! I am hoping to also begin reducing the salon's carbon footprint over the next year and am happy to say that Goldwell is, by way of its creator KAO, listed in Corporate Knights 2019 Global 100 Most Sustainable Corporations in the World. I also use or support the use of cruelty free products like Pravana, Kenra, and oVertone in addition to environmentally forward thinking companies like Biolage and Goldwell.
talk to me!
See my contact page for more information but please text me with any questions you may have! I will answer you as soon as my hands are free anytime between 8am-7pm and will try my best on Sundays as that's my day off.
<3
You are welcome to book online as well if you are comfortable and of course stalk me on insta and yelp as much as you like.
certifications & licensing
Licensed & practicing Cosmetologist in the State of New Mexico since 2014
Toni & Guy Hairdressing Academy co 2014, graduated with honors
Assisted Santi Romero at Project Luxe
Continuing education in:
Natural Color Techniques
Highlighting Techniques with focus in Balayage & Babylight Techniques (blending)
Cuts & Styling
Product education with focus in hair and body health as well as environmental precautions, including the chemistry behind the products and their interactions with the human body/lifestyle
Certified specialist with:
TIGI Color, cuts, and product
Wella Color
Schwarzkopf Color
Goldwell Color systems, cuts and product
Pravana Color

Biolage product
Brazilian Blowout Systems (no longer utilizing)